Kiwanis Club of Easton, PA
KIWANIS CLUB OF EASTON PA REACTS TO DEVASTATING FIRE
On Memorial Day, May 29, 2023, in the middle of the afternoon a 6-alarm fire began and by the time it was controlled it had damaged or consumed 15 row homes in the 900 block of Easton, PA. The devastation left 45 individuals, parents and children homeless. The day after the fire Easton Kiwanis began conversations with area agencies and club leaders. On June 1st our Kiwanis Club Board agreed to provide a minimum of $3000 to help those affected. Sunday June 4th a diner was hosted in Easton at a local church and club president James Owen along with club members Janet Owen, Nick Ciambrone and Dean Young, Executive Director of the Easton Boys and Girls Club were there.

In Club President James Owen own words, "Today was a good day to be a Kiwanian. We had the honor to present gift cards to those who suffered direct impact from the Memorial Day fire in the West Ward of Easton. Thanks to the generosity of our Club, we distributed 45 gift cards at $75 per card to each individual. This enabled us to make sure there were considerations and immediate/critical needs met for those families who had children."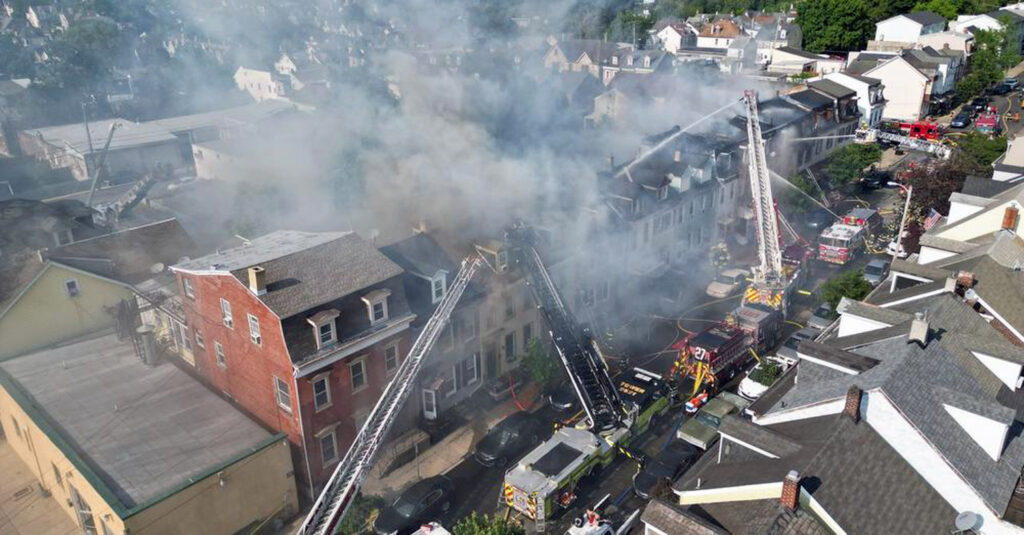 "This is only a beginning. The city of Easton and other agencies are working together to make sure the needs of these folks, and others are met as the recovery continues. We will be there to do our part."
         "Thank you to the Full Gospel Cathedral for hosting today's distribution and lunch event for those impacted. Third Street Alliance is working to arrange housing for those in need. Red Cross had counselors there to provide someone to talk to about the trauma. We especially thank Councilwoman Taiba Sultana for her compassion and leadership. Fidelity Bank and Linda Johnson provided the pizza, pasta and drinks." 
            "The healing has begun. It will be a long way through. Love will guide the way and we will be there alongside to support and provide resources to the best of our ability. We are Easton and we are Kiwanis."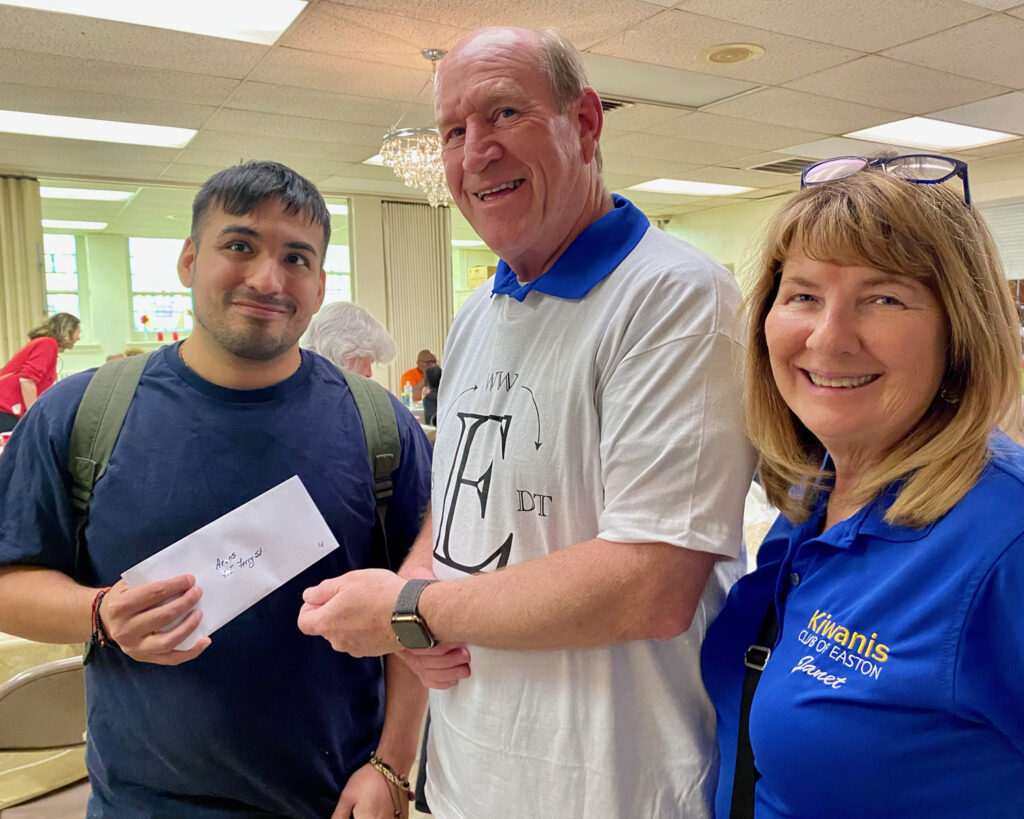 ANNUAL SUPER RAFFLE FUNDRAISER ANNOUNCED
Our primary fundraiser, the SUPER RAFFLE and SUPER 50:50 information is now available. CLICK HERE to learn how you could be a winner. $12,500 in prizes in our SUPER RAFFLE.
Welcome to Kiwanis Club of Easton! We are an eclectic mix of ages, genders, occupations, backgrounds and interests. We are all passionate about making our community and the world a better place for children so they can thrive. We are devoted to serving the children in our local community and also children all across the country and worldwide through unique and innovative service projects and fundraising initiatives. We normally meet at noon on Wednsdays.
APRIL 28th ANNOUNCEMENT
On April 28th Dr. Kenneth Wildrick, President of the Kiwanis Foundation of Easton announced that on Wednesday June 14th (note date change) there will be a presentation of $21,000 in Foundation Grants for the following local organizations: Easton Area Community Center; Recovery Revolution; ProJeCt of Easton; Greater Valley YMCA, Easton, Phillipsburg Branch; State Theatre-Freddy Awards; Northampton County Historical & Genealogical Society. Also, on June 7th the Kiwanis Club of Easton will be presenting a total of $5000 in scholarships to 2 graduates of C.I.T. and 2 Key Club graduates of the Nazareth High School. The presentations will take place at the weekly luncheon at SURV Restaurant, 1800 Sullivan Trail, Easton. Easton Kiwanis meetings are always open to the public. Please email [email protected] if you plan to attend.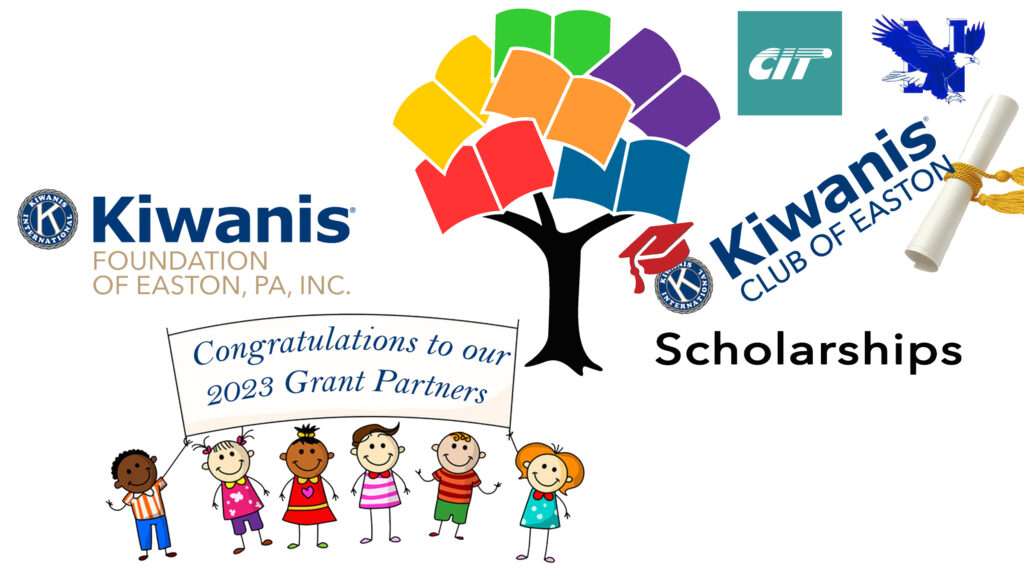 What is Kiwanis?
Here is a quick video that explains what Kiwanis is.
Interested in learning more? Please contact us or apply to join our Kiwanis club here.