Upcoming Events – SUPER RAFFLE + SUPER 50:50
Our annual fundraiser the SUPER RAFFLE and SUPER 50:50 will be held at noon on July 12, 2023 at the Pomfret Club, 33 S 4th St, Easton, PA. This is our primary Fundraiser for each year. 200 SUPER RAFFLE tickets are sold @ $100 each and at least 10 prizes receive $12,500 in prizes. The GRAND PRIZE is a much as $10,000.
We also have a SUPER 50:50 that day and those tickets are $10 each and the winner receives half of the sales. At last years SUPER 50:50 the winner received $1,165 for their $10 ticket.

A buffet lunch will be served at the Pomfret Club the day of the drawing. Tickets for lunch purchased in advance are $35 while purchasing at the day of the event they are $40/person.
You can get your SUPER RAFFLE and/or SUPER 50:50 from Easton Kiwanis members or you can order them electronically paying with VENMO.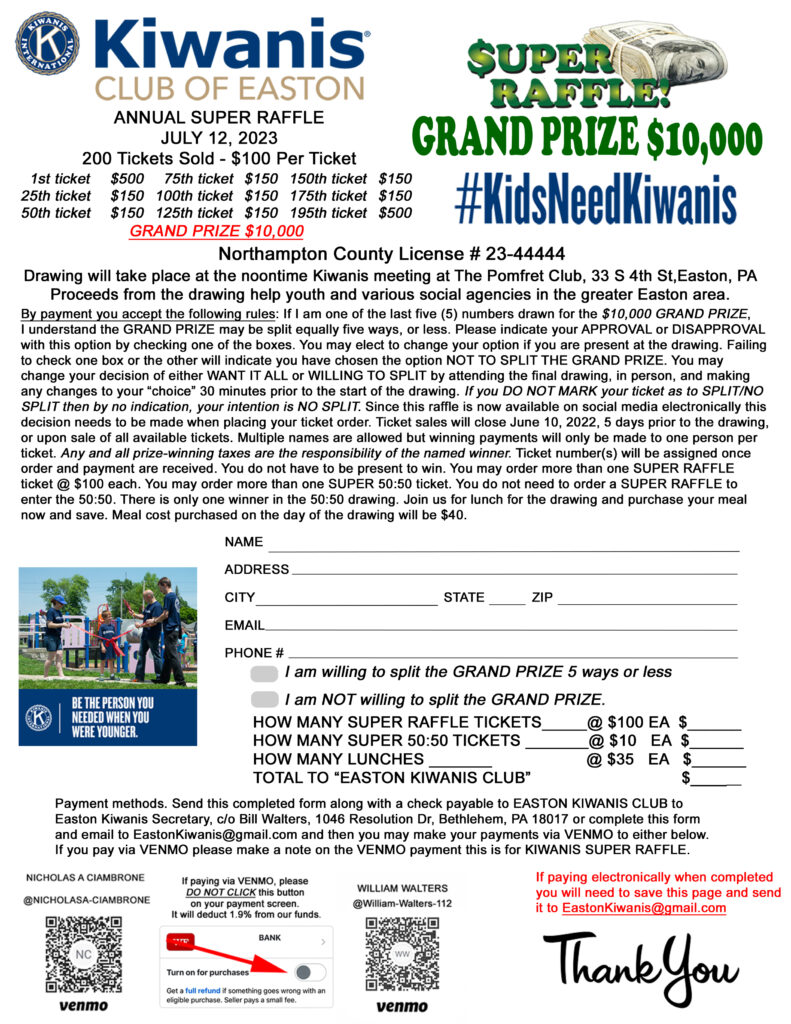 Or click this QR code and download the image yourself. For more information CLICK HERE.